---
  Enhance Your Bonfires & Campfires With This Tool!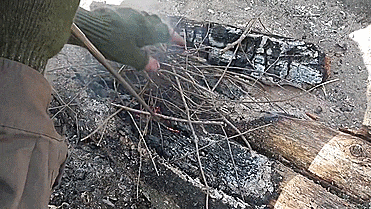 We only endorse the best products which have been tried and true AND tested by us. Here is a simple but effective tool that can enhance your campfires and bonfires. It works by exponentially increasing the rate of airflow in a cylindrical tube, allowing air to travel faster from your mouth to the fire. We all know fires need oxygen! 
        Made from robust stainless steel, this simple tool will stand the test of time. Since it is super compact, you can carry it in your pocket or your camping/bug out bags. No more need to put your face close to fires and no more smoke in the eyes. 
Key Features:
Enhances Camp Fires

Keeps Smoke Away From Face

Compact & Easy to Carry

Robust & Durable Material: Stainless Steel 304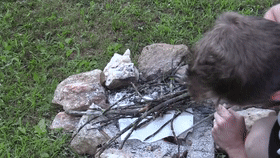 Build the Best Camp Fires with Minimum Effort
Frequently Asked Questions
Products usually arrive in 10 business days. However, please allow a 2-day variance due to unexpected delays.
We offer 30 day returns so try it risk free!
Yes! We ship to US, AU, NZ, UK and CA!
A regular chainsaw reuqires gas, are bulky and can't fit in your pocket. These are perfect for survival situations or if you want to stay as light as possible on your outdoor adventures.